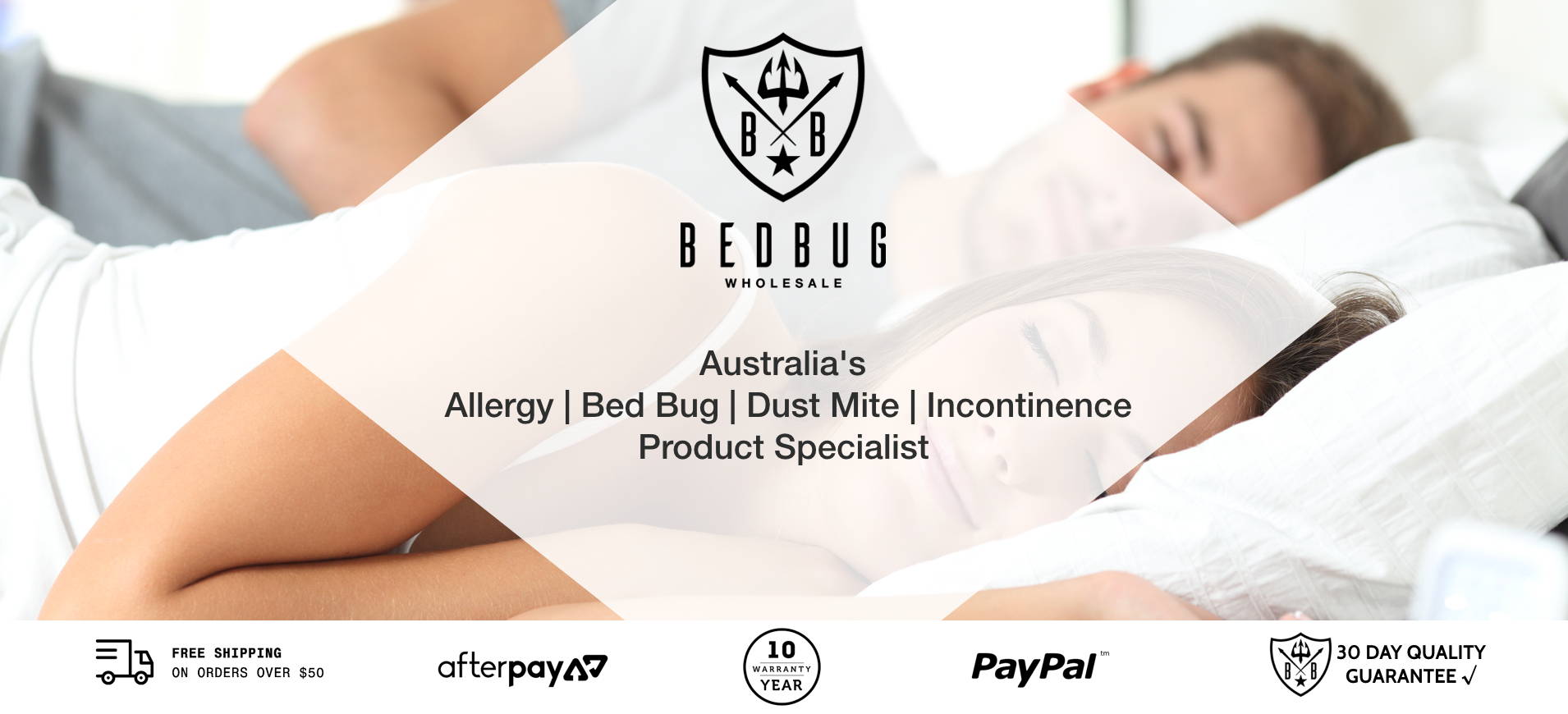 Q.

What type of payment do you accept?
A.
We accept Visa, MasterCard, AMEX, Paypal, Google Pay & Apple Pay.

Q. Where does my Item ship from?


A.
We keep over 7500 items in stock, All items are located and ship from Sydney.


Q. Can I pick up my item from you?


A.
Unfortunately we do not offer collection however we do offer the quickest shipping and handling times around.

Q. Do you accept returns?


A.
For faulty or damaged items we do accept returns. We do not refund for change of mind or opened mattress, pillow or quilt encasements for hygiene reasons.


Q. I have not received a confirmation email?


A.
If you have not receive a confirmation email please check your spam or junk mail inbox. If our email has not arrive to your inbox or junk mail please contact us @ admin@bedbugwholesale.com.au



Q. How do I know my order has been shipped?


A.
We will email you shipping confirmation containing what you ordered, the delivery address and a tracking number.

Q. If my items get lost being shipped what happens?


A.
The first thing to do is contact the service provider your order was sent with and provide your tracking number that was sent to you in your confirmation email. If your items are unable to be located by the carrier, we will lodge an enquiry on your behalf. Please contact admin@bedbugwholesale.com.au if you need assistance.

Q. If an item is missing from my order what happens?


A.
Occasionally items will be sent as multiple packages, these may be delivered at different times if they become split in transit. In the rare chance that we have missed something from your order please contact us @ admin@bedbugwholesale.com.au and we will ship your item out to you ASAP at no charge.


Q. If I receive an incorrect item what happens?


A.
If you receive an incorrect item on your order, please contact us @ admin@bedbugwholesale.com.au within 48hrs of receiving your products and we will arrange for the correct item/s to be sent to you.