This Mattress Encasement is 3rd party tested and certified. With a pore size of less than <2mn (microns) and recommended by more than 150 specialists in Australia, you can be confident in stopping Dust Mites, Bed Bugs, Allergens, Liquid Spills & Pet Dander from entering your Mattress or Ensemble Base.
Our product kills all dust mites, bed bugs, and eggs trapped inside this encasement by putting an instant stop to their food source. An additional feature of this product is its ability to protect your mattress from wear, tear, and stains.
Our products are not the plastic or toxic PVC based items sold by many sellers in Australia with no proof in pore size, testing or certification. These encasements use a 90gsm knitted Jersey fabric (outer) which has a 0.2mm thick TPU waterproof lining.
The microporous TPU lining is essential for this product to be effective. The hypoallergenic surface is soft, waterproof, and cool. Its design allows it not to trap body heat. They DO NOT crinkle or make unwanted noise.
Along with being hypoallergenic, this product comes with a velcro flap and micro bug zipper. The velcro flap helps to protect against accidental openings. Once installed, this product is designed to be used in conjunction with a standard mattress protector placed over the top of this item.
This standard mattress protector can be washed weekly to avoid having to unseal your mattress. Our product is designed to stay installed on the bed unless the unit itself is dirty or has something spilled on it.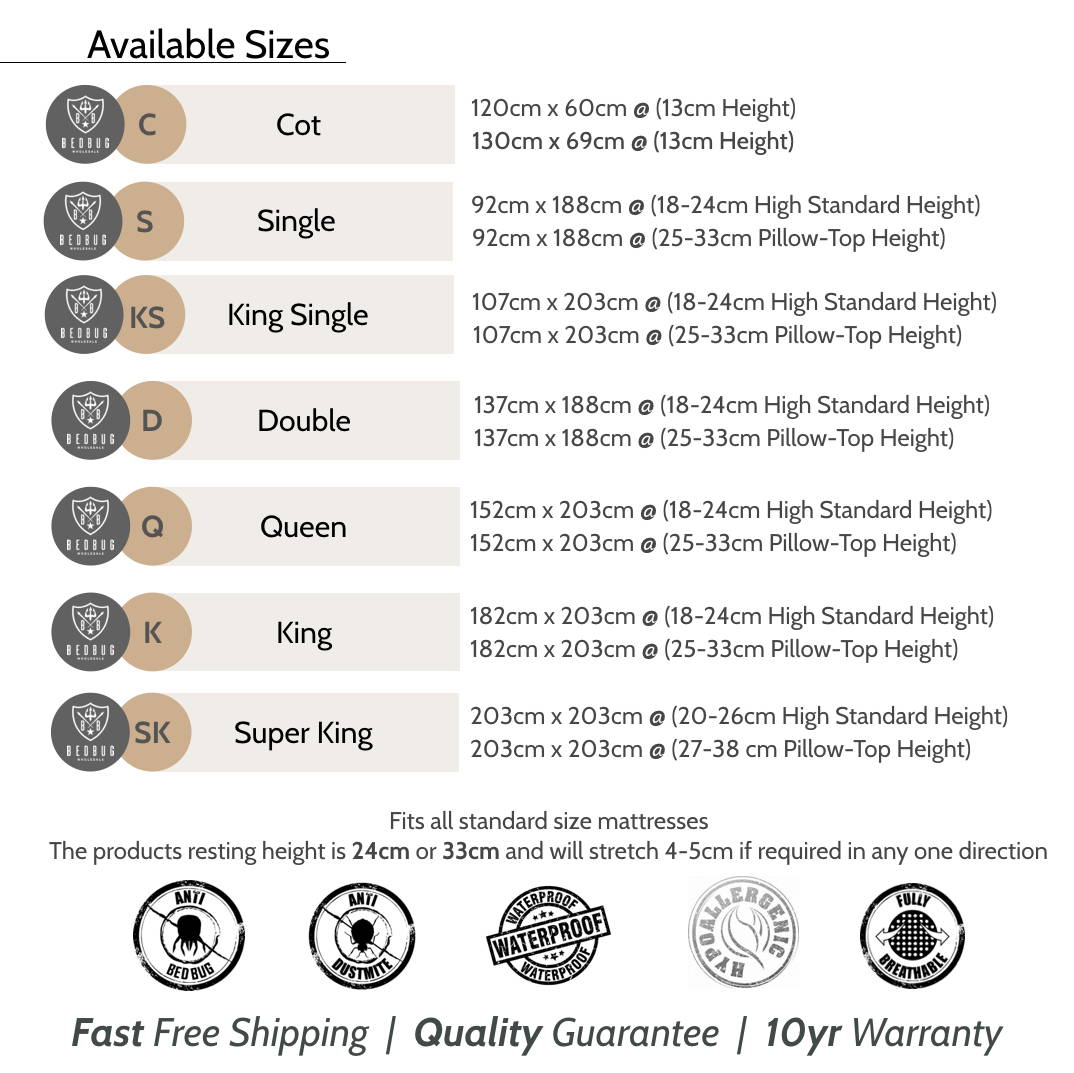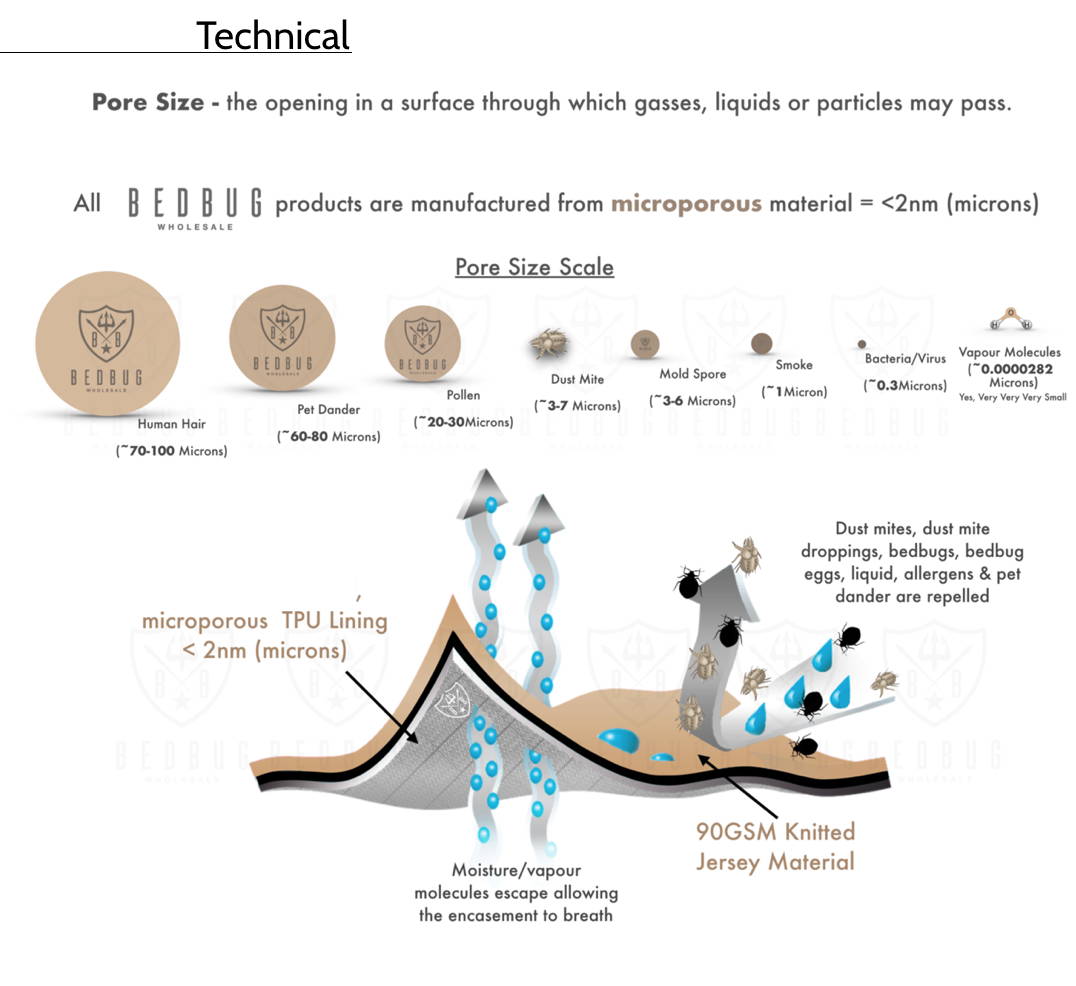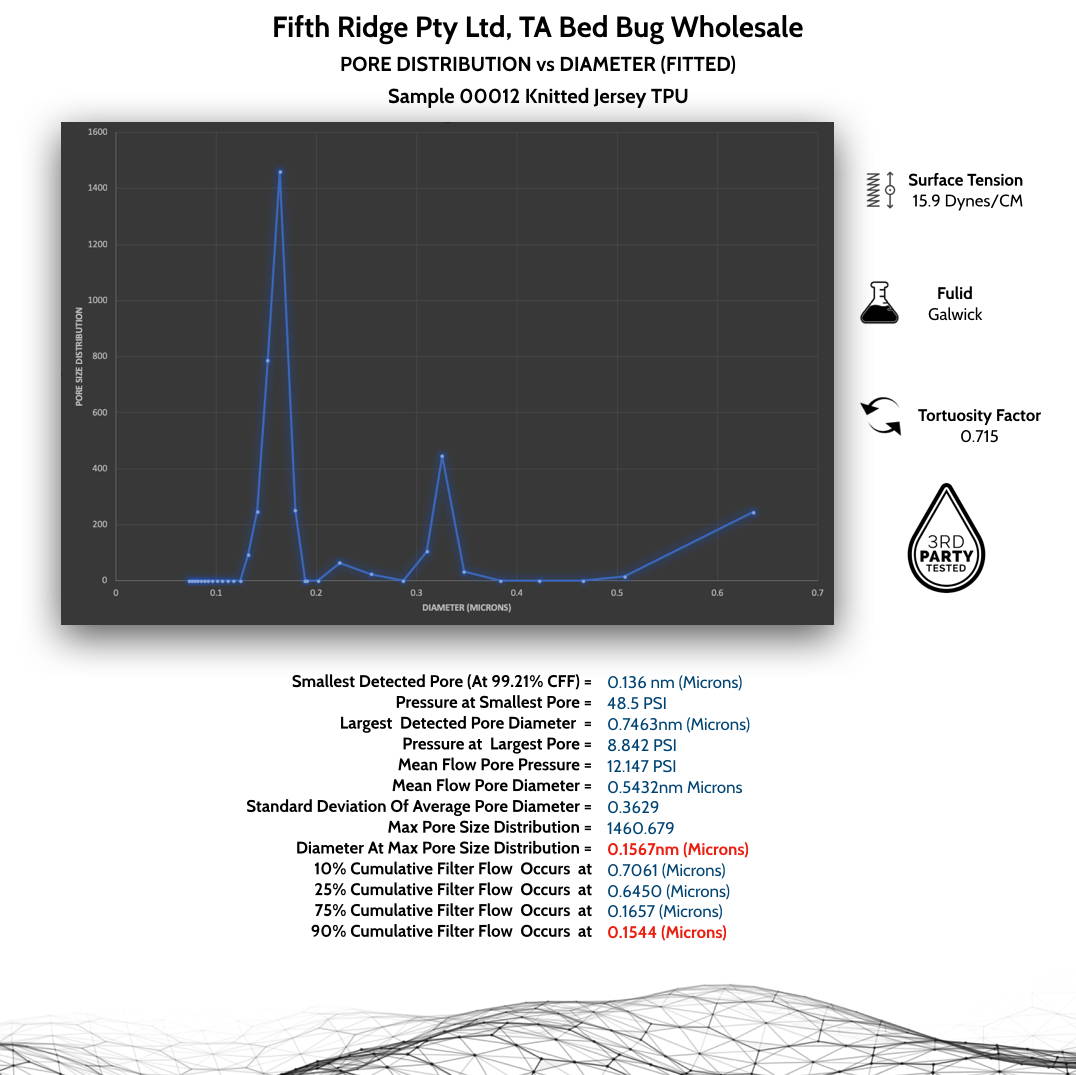 Lab tested
Suitable for commercial & residential use
Suitable for Dust Mites and Bed Bugs
Perfect for allergy sufferers
Waterproof, suitable for incontinence
Easy to install
Protects new bedding
Salvages infested bedding
Entry & escape proof
Use with electric blanket
Soft fabric
Hypoallergenic
Machine washable
Bug flap / zipper
Chemical and pesticide free
An non-toxic & inert textile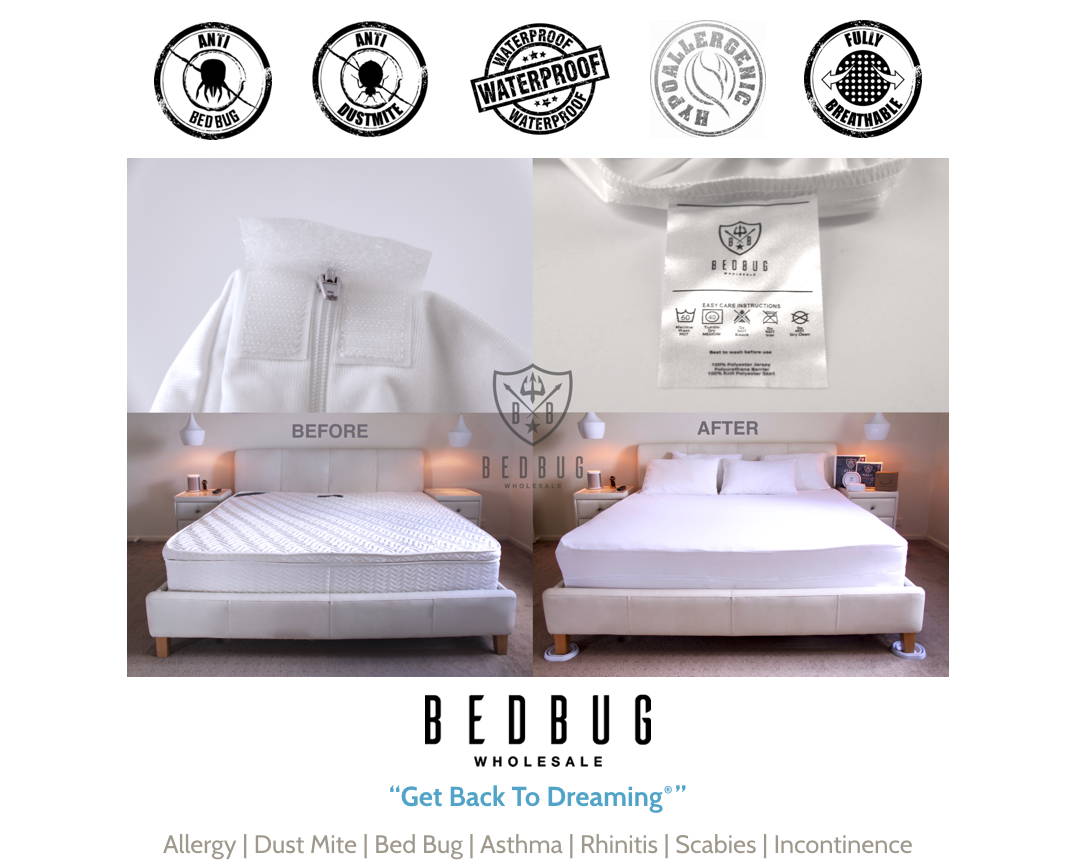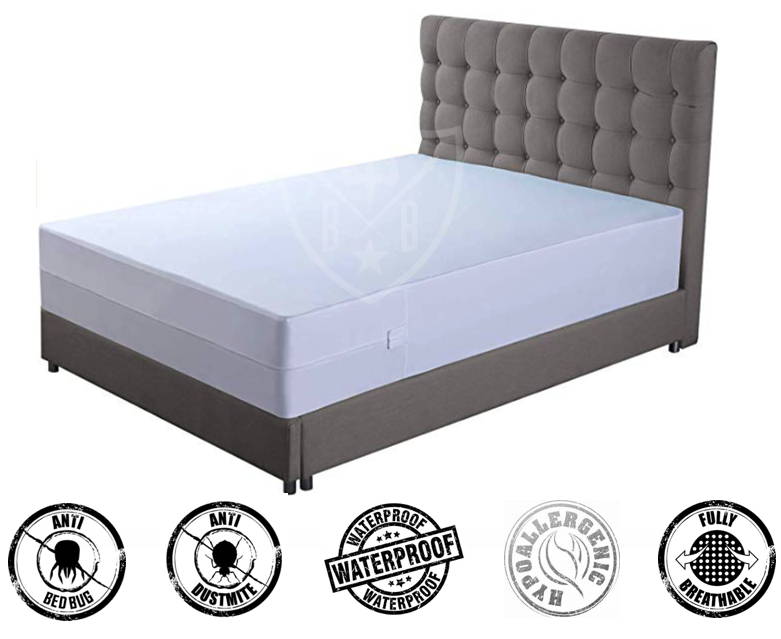 No need to wash before use.
Discreet Product Packaging For All Consignments