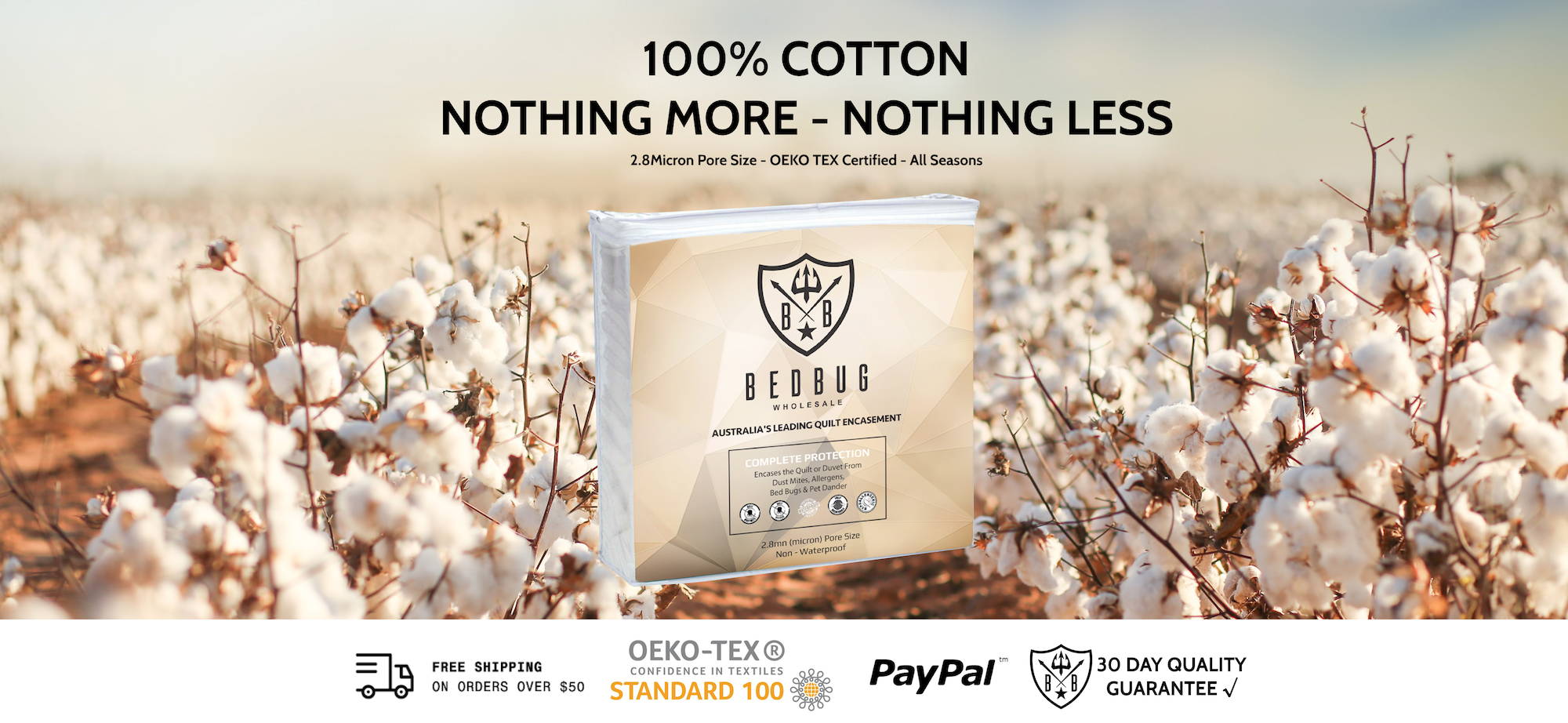 The latest in textiles technology, Our 100% cotton quilt covers will protect you against dust mites, bed bugs, & allergens. You will find these effective against conditions such as Allergies, Asthma, Rhinitis & Eczema.
This encasement is easily unzipped and removed for ease of laundering. You can throw this right in with your sheets and tumble dry on medium heat.
The hypoallergenic surface is soft, cool and breathable. Excellent for the warmer months and those who get hot easily. This item is a commercial grade product and has the same protection the whole way around.
Our 100% cotton is OEKO-TEX certified. It has been tested for over 300 dangerous chemicals and additives which are found in most cotton fabrics on the market. These chemicals include carcinogenic & allergy-inducing dyes, pesticides, heavy metals, formaldehyde etc. Oeko-Tex certified products are required to have skin friendly pH which is perfect for allergy sufferers.
This product has been tested by an Independent third party. It has a pore size of 2.8nm (microns)

Included with each quilt cover are 4 quilt clamps which attached to the internal corners of the quilt encasement via small ties, clamping off to the corners of your quilt keeping the corners securely in place.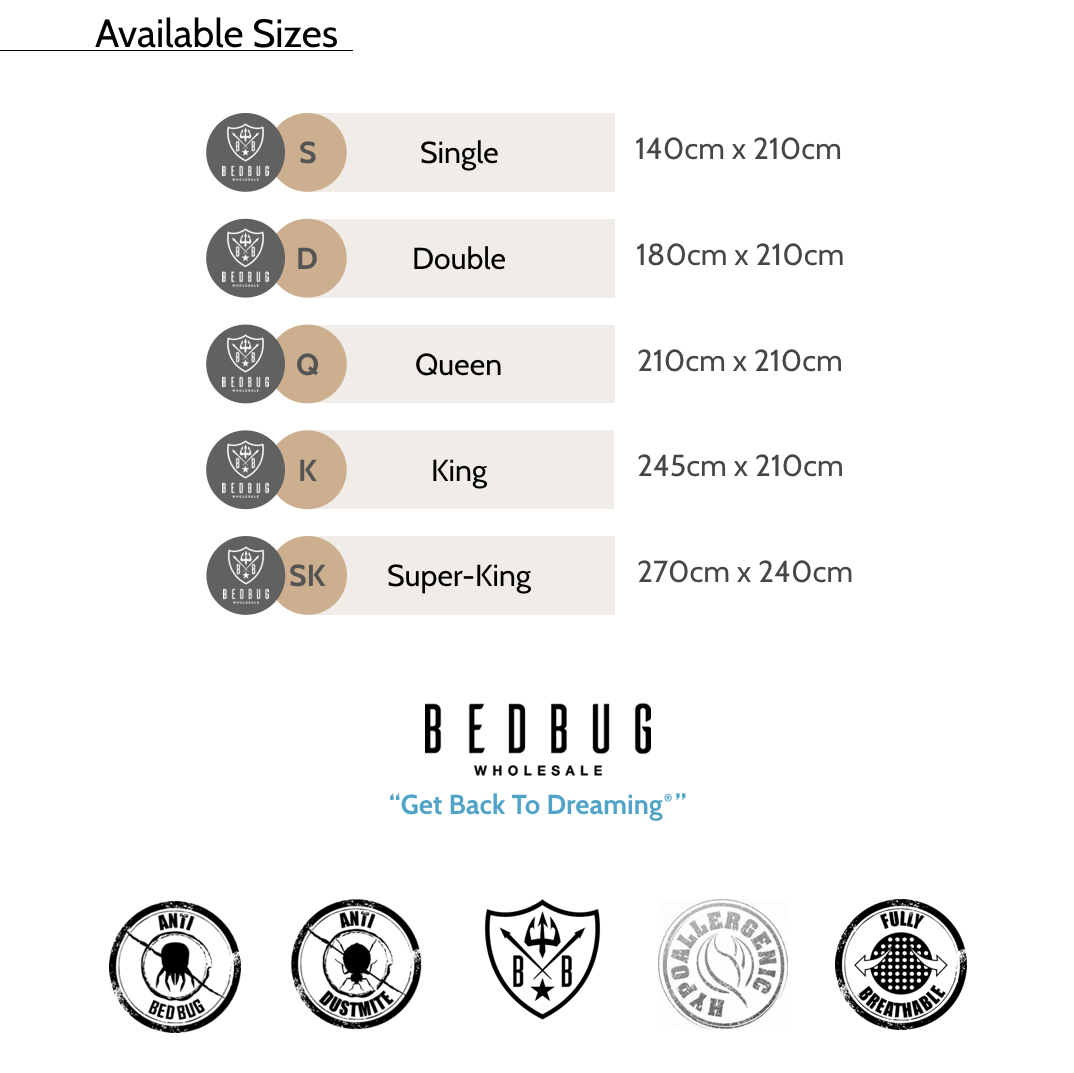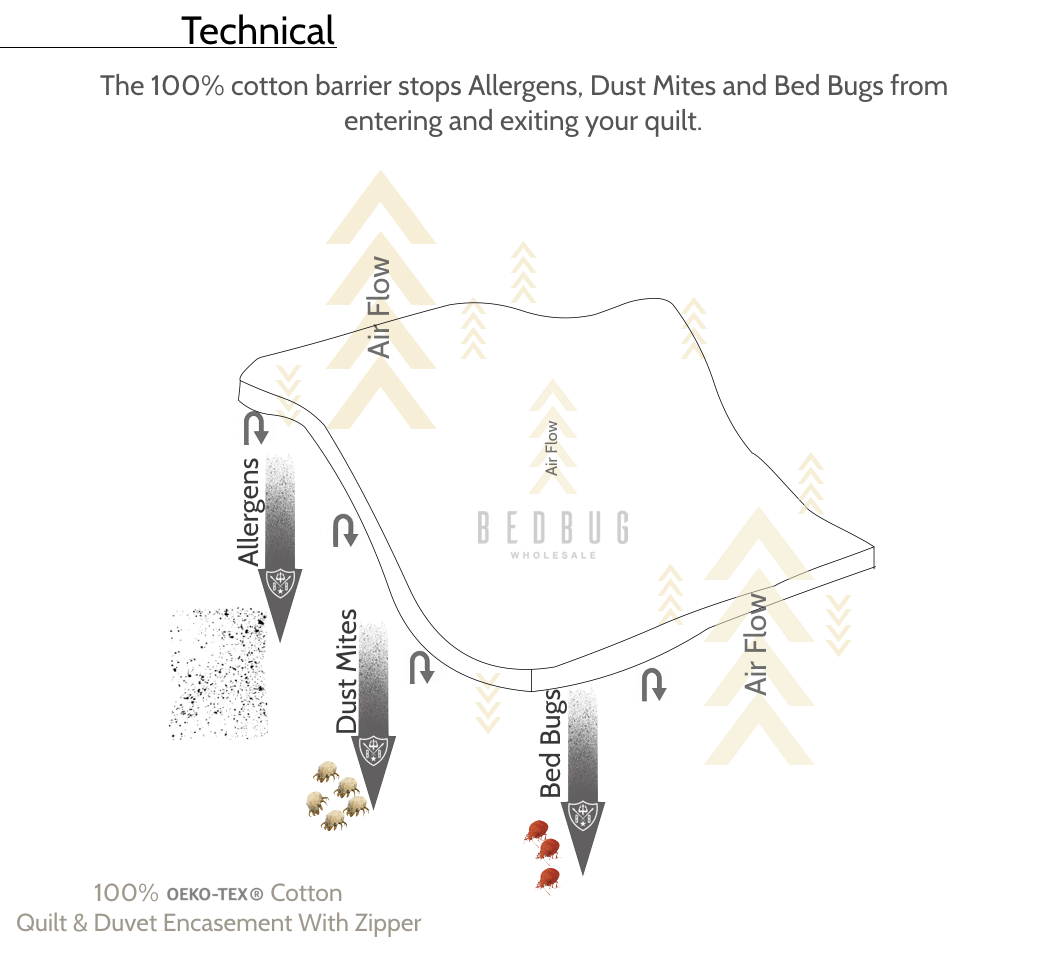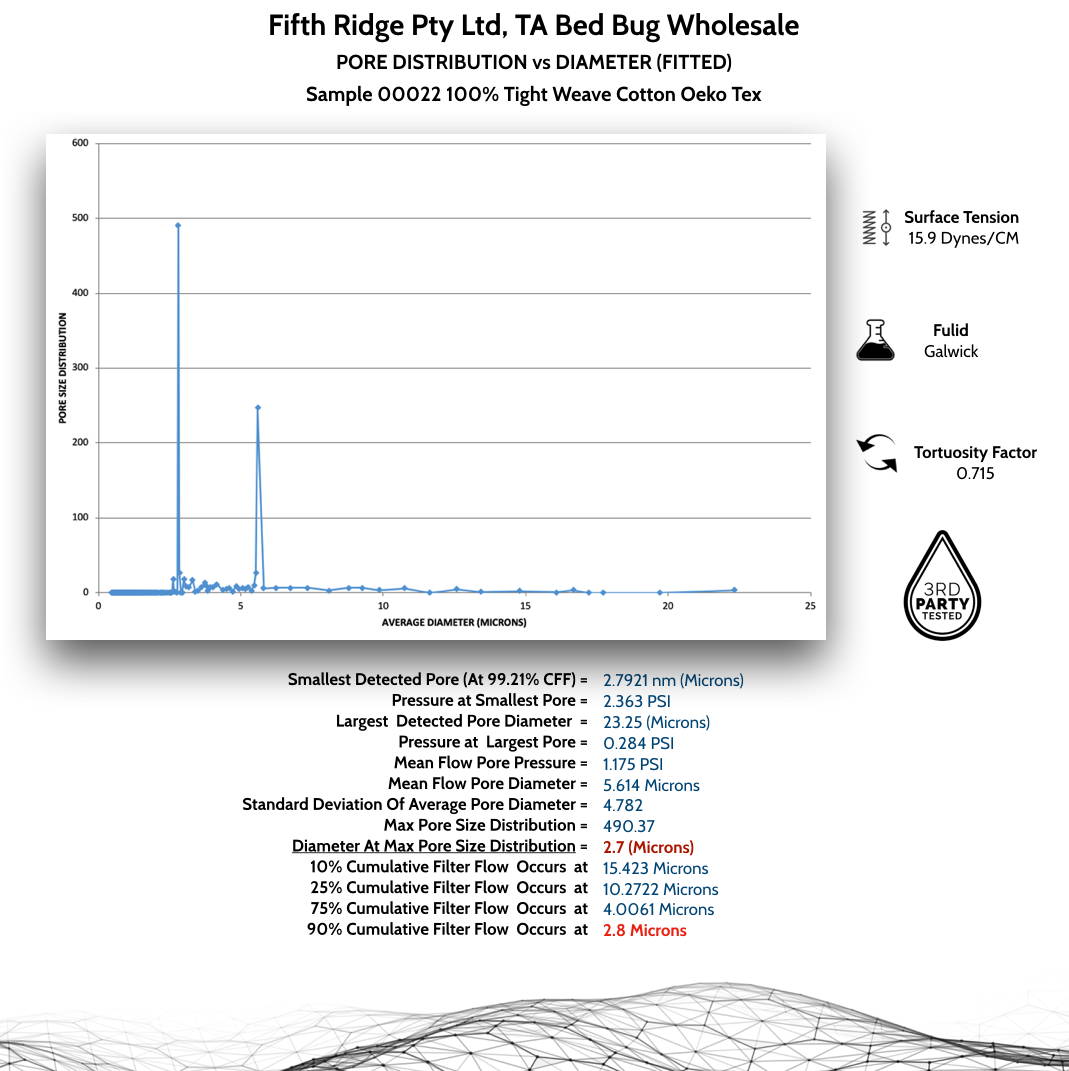 Lab tested 2.8 Micron pore size
Suitable for commercial & residential use
Suitable for Dust Mites | Allergy | Bed Bugs | Asthma | Rhinitis
Perfect for allergy sufferers
Easy to install
Protects new beddingSalvages infested bedding
Entry & escape proof
Hypoallergenic Machine washable
Chemical and pesticide free (Oeko Tex Certified)

Supplied with 4 internal quilt corner clamps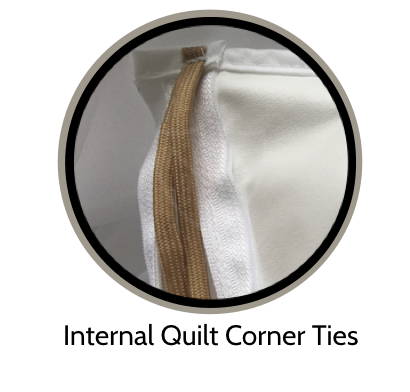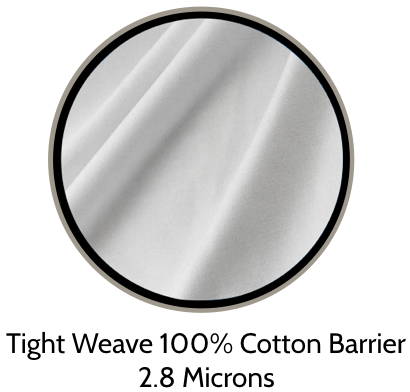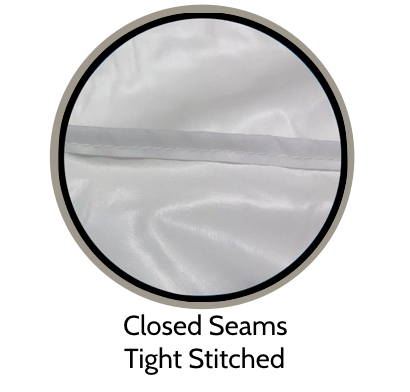 Discreet Product Packaging For All Consignments