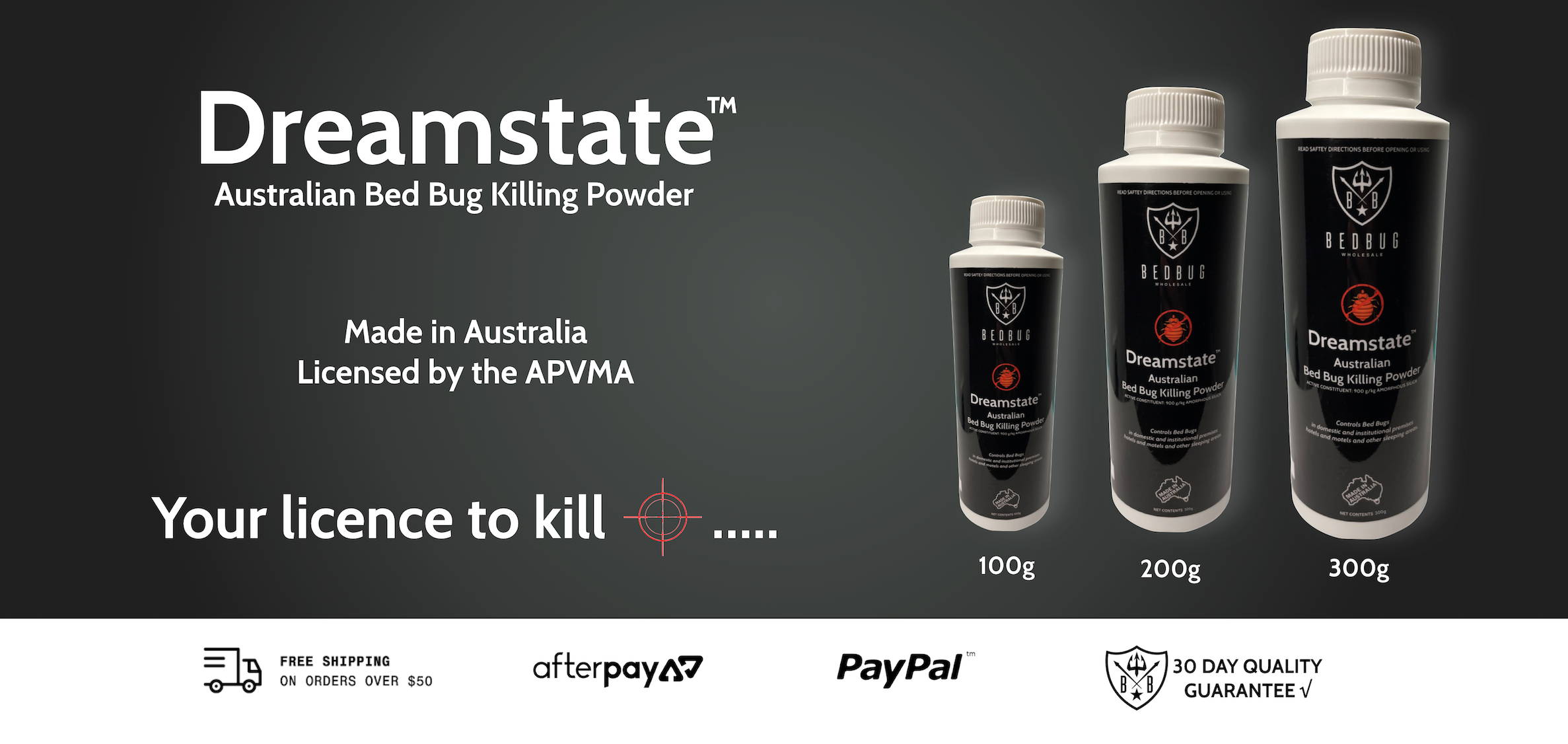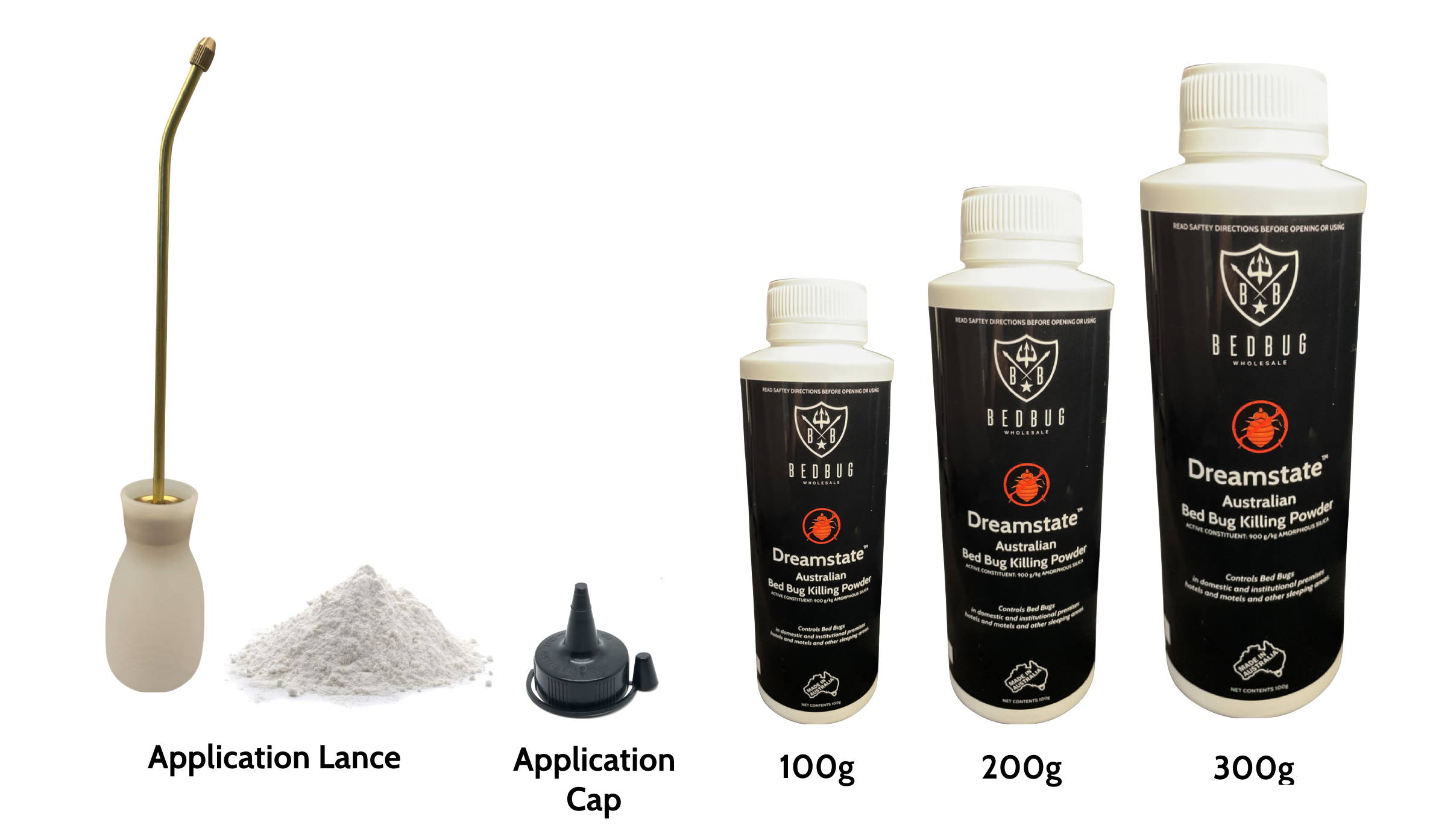 Dreamstate™ Australian Bed Bug Killing Powder is your opportunity to get on-top of Bed Bugs in your House, Hotel, Motel or Hostel quickly and cost effectively.
Manufactured in Australia, Dreamstate™ is a non-toxic mechanical pesticide made from Amorphous Silica (Si02) which is approved by the Australian Pesticides and Veterinary Medicines Authority. Certified for killing bed bugs by absorbing waxes, moisture and oil from their cuticle causing death by rapid dehydration, a secondary blow is given when the superfine particles abrade the bed bug's exoskeleton. This erosion to their exoskeleton causes complete destruction and disintegration.
Chemical pesticides used by most pest controllers are known to be ineffective on Bed Bugs as they DO NOT wash their exoskeleton allowing them to ingest chemical pesticides. Mechanical pesticides such as Dreamstate™ are the number one tool in bed bug control and eradication globally.
As this is a mechanical pesticide designed to kill both adults, nymphs and nymphs hatched from dusted eggs, the product is non-toxic, orderless, chemical-free and safe around pets and children.
This product is suitable for treating bed frames, carpets, ensemble bases, bed side tables, wardrobes, lounges, seats, cracks, crevices, floor boards, skirting boards, pet rest areas, attics and more.
Many commercial operations use Dreamstate™ as a preventative measure placed around skirting board and high traffic sleeping areas. This powder remains viable for up to 10 years when undisturbed.
Once you have removed the bed bugs and have seen no signs of their activity for 6 weeks the powder can stay in place as a preventative measure or this can be vacuumed up if desired.
Please note, all items are sold separately. It is highly recommended that you purchase an application lance to apply the powder for the easiest and best application results. The application caps can be used however controlling the flow rate and reaching hard to get to places is more challenging.
Best practice includes wearing a mask and gloves during application.
More cost-effective than pest control
D.I.Y from a bottle or with application lance
Long-lasting
Safe around animals & children
Non - Toxic
Made | Certified in Australia for Australian Bed Bugs
Kills again and again from one application
Active Constituent is 90% Amorphous Silica, (Si02)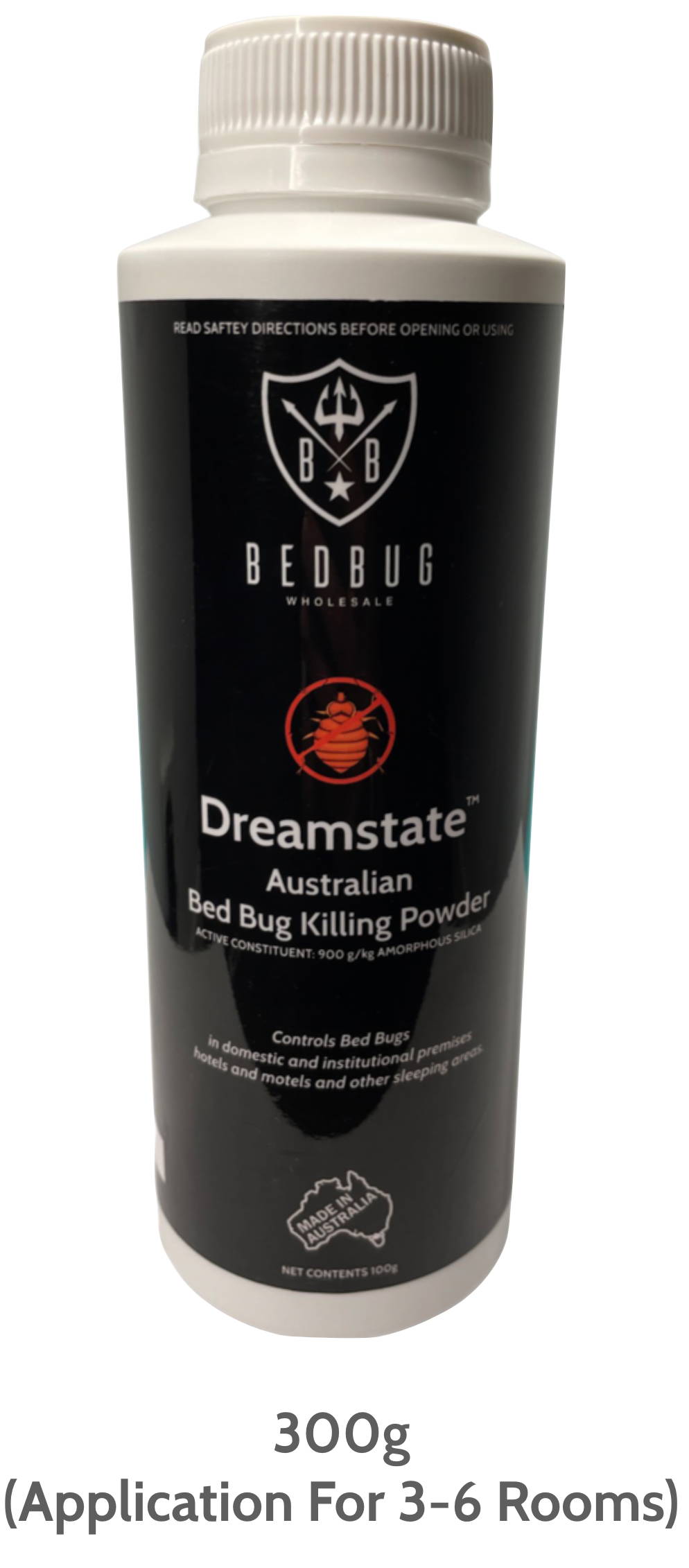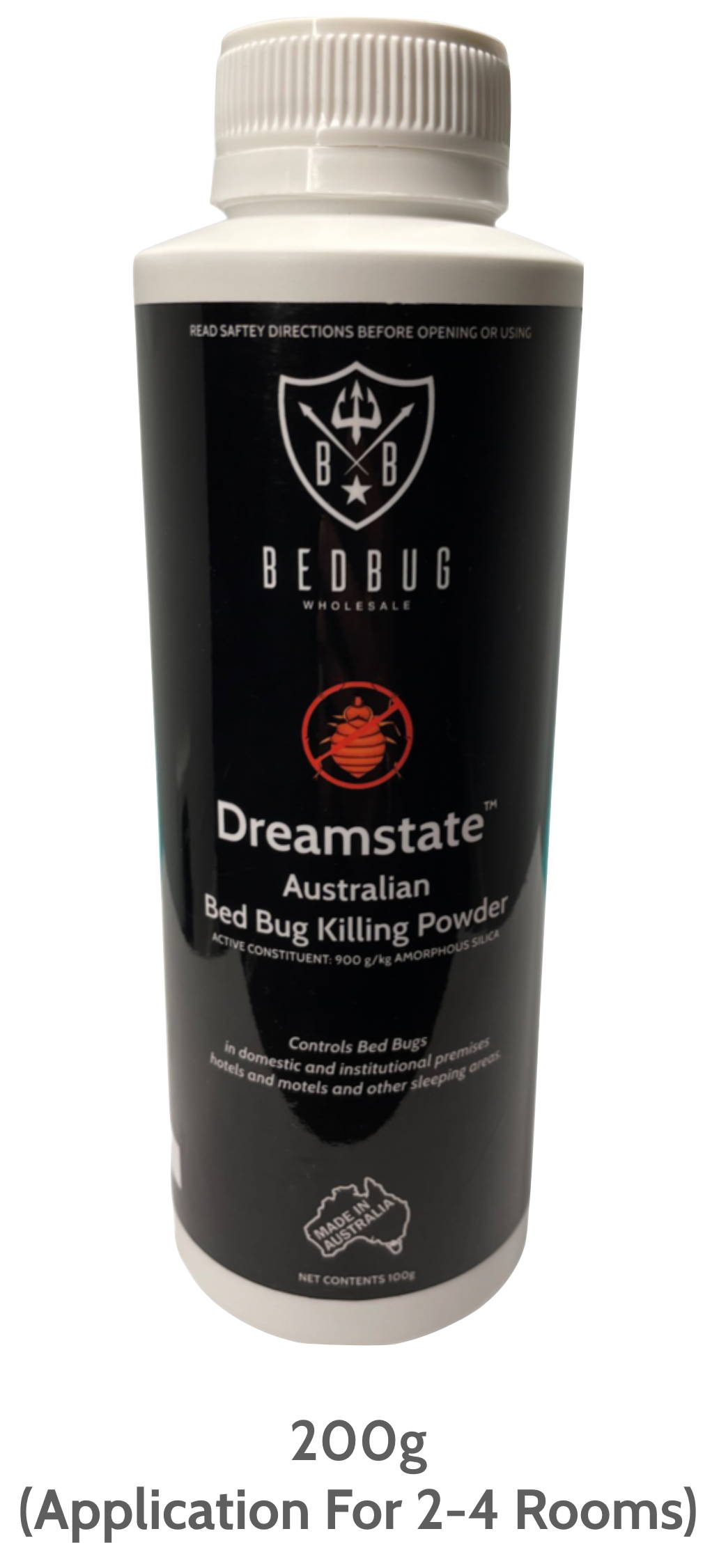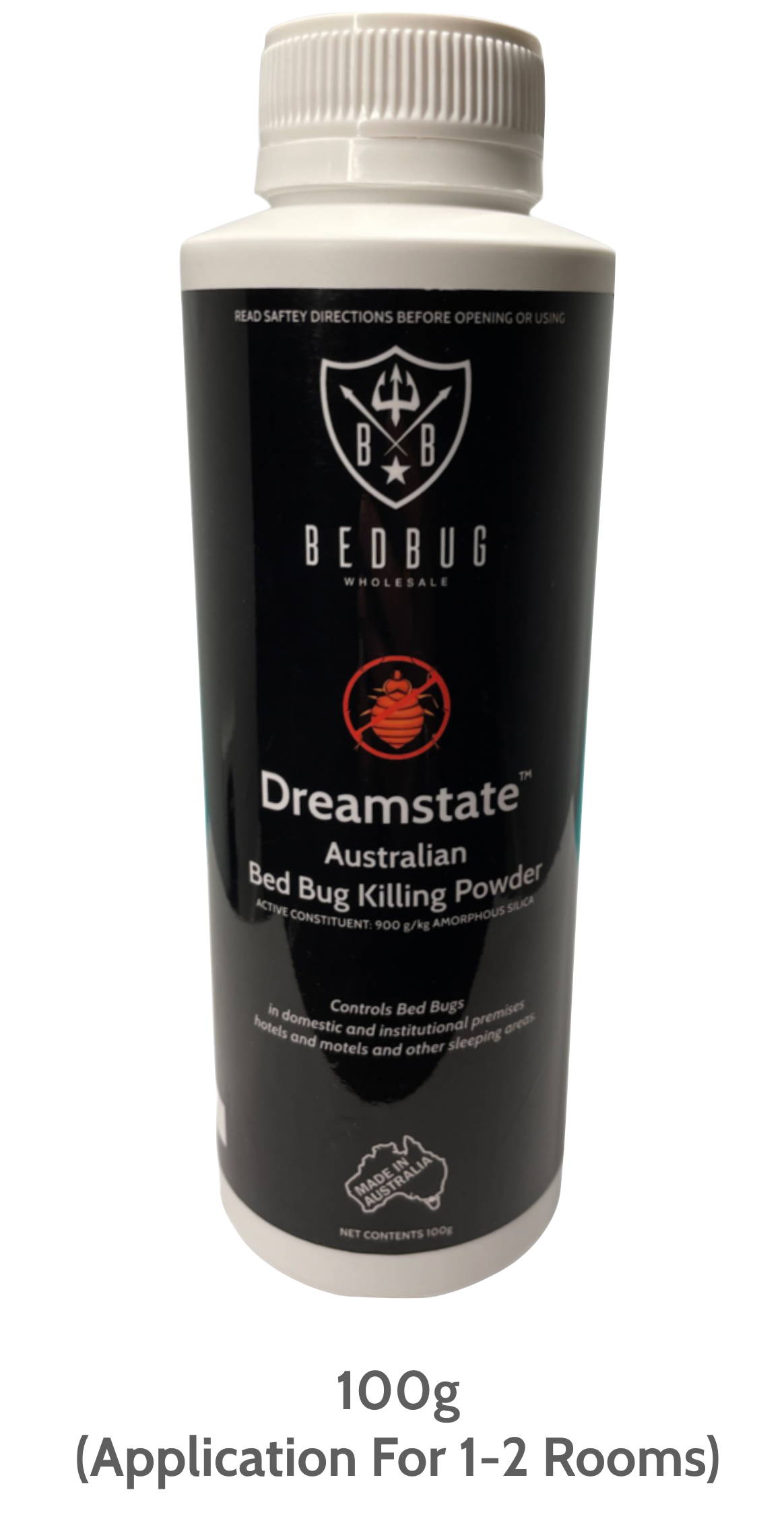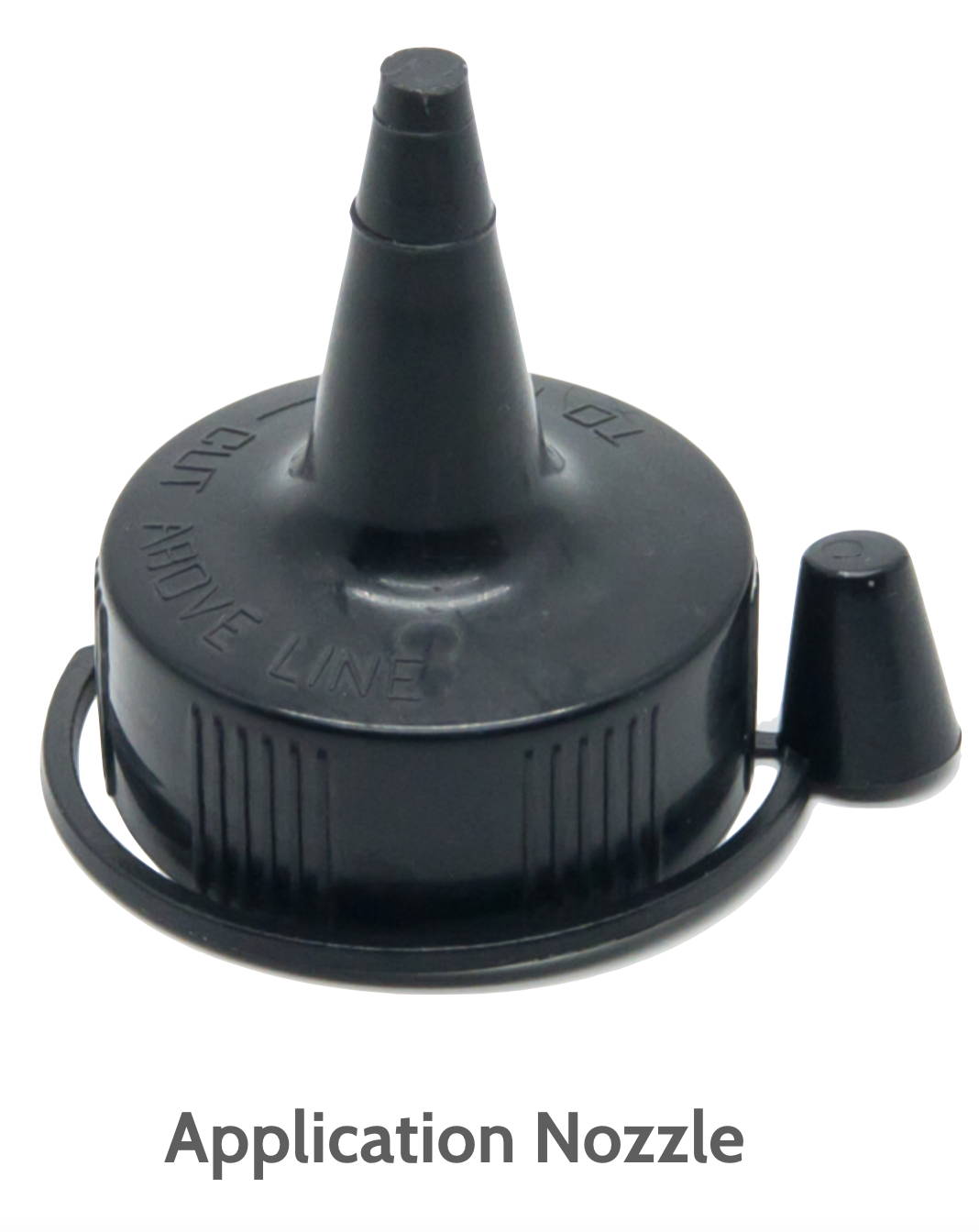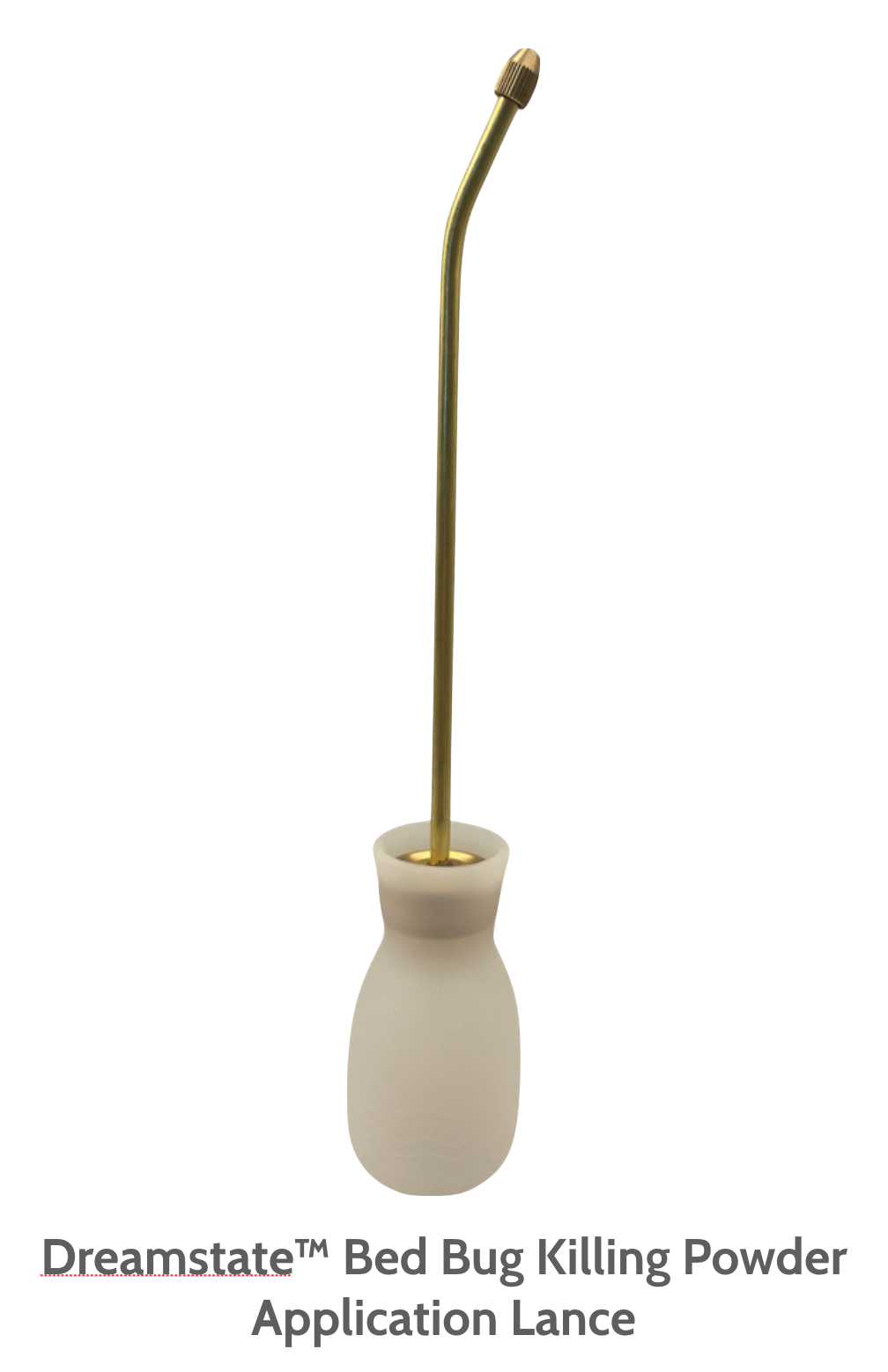 Apply DreamState™ Bed Bug Killing Powder to cracks & crevices in bed frames, underneath the edges of carpet, along skirting boards, in and around power points, behind artworks, in wall or floor voids and other areas known where bed bugs will traverse or harbour in and around the room in question.
When applying to power points ensure the electricity is turned off at the mains power.
For the most accurate application please use an Application Lance which will allow you to get deep into cracks, crevices and wall voids. An Application Lance will dispense smaller more even amounts of powder with each squeeze. To use the Application Lance simply take off the rubber bell, fill halfway with powder and put the bell back onto the nozzle. With gentle pumps of the bell, you will be able to apply the powder evenly in every application.
Dreamstate™ can be vacuumed up when required or can stay in place after you have removed bed bugs from your room as a precautionary measure. Many hotels and commercial environments leave Dreamstate™ in place year-round along their skirting boards keeping bed bugs under control before an infestation takes place.
DO NOT place big piles of powder all over your floors or carpets, this will not achieve anything other than giving you a big mess to clean up.
Suggested Application Amount:

100g = 1-2 Rooms
200g = 2-4 Rooms
300g = 3-6 Rooms
Use only as per the Saftey Data Sheet below. Use a mask & gloves when applying.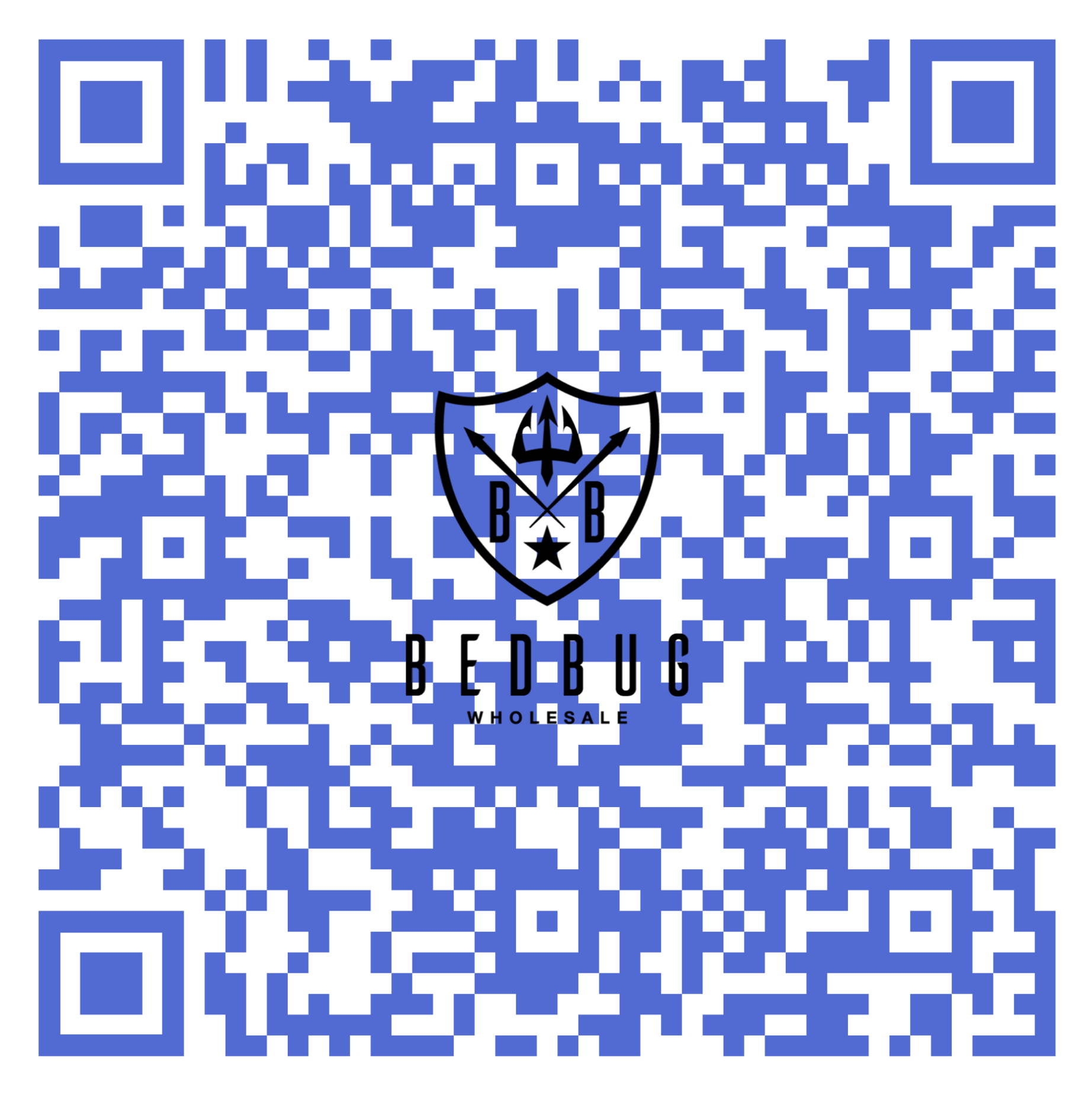 Discreet Product Packaging For All Consignments