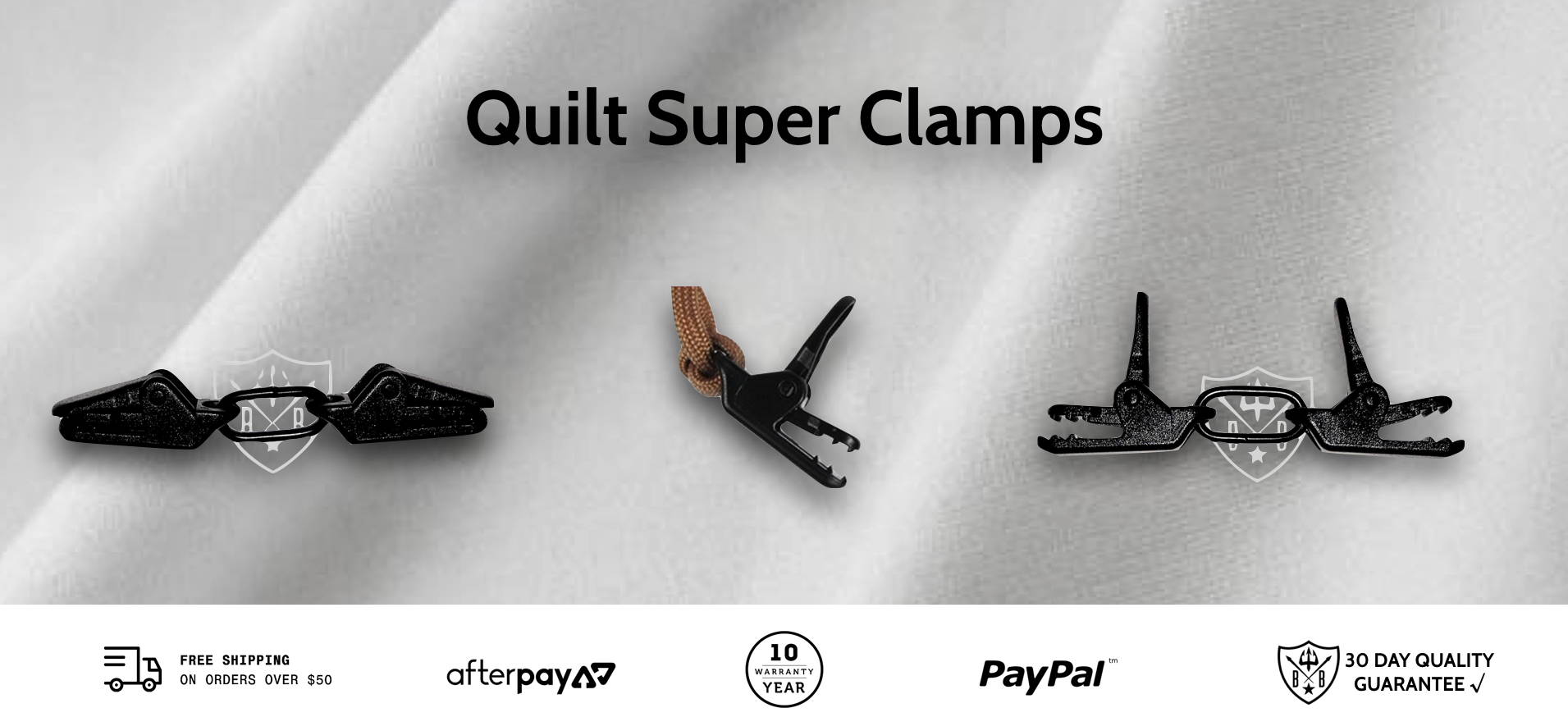 These snap-on Quilt and Duvet Super Clamps are a must-have item for every household. Stop your quilt or quilt encasement moving around inside your decorative quilt cover quickly and easily by clamping your quilt and quilt cover corners internally. There is no need for sharp and dangerous objects. These items are simply "Amazing" and will instantly benefit you with a more comfortable sleep. A very popular items amongst many of the social media forums.
Australian designed & made, these clamps have been tested to hold 5kg of horizontal force. Confidently the best product for this use on the market globally.

Contact us should you need more information.