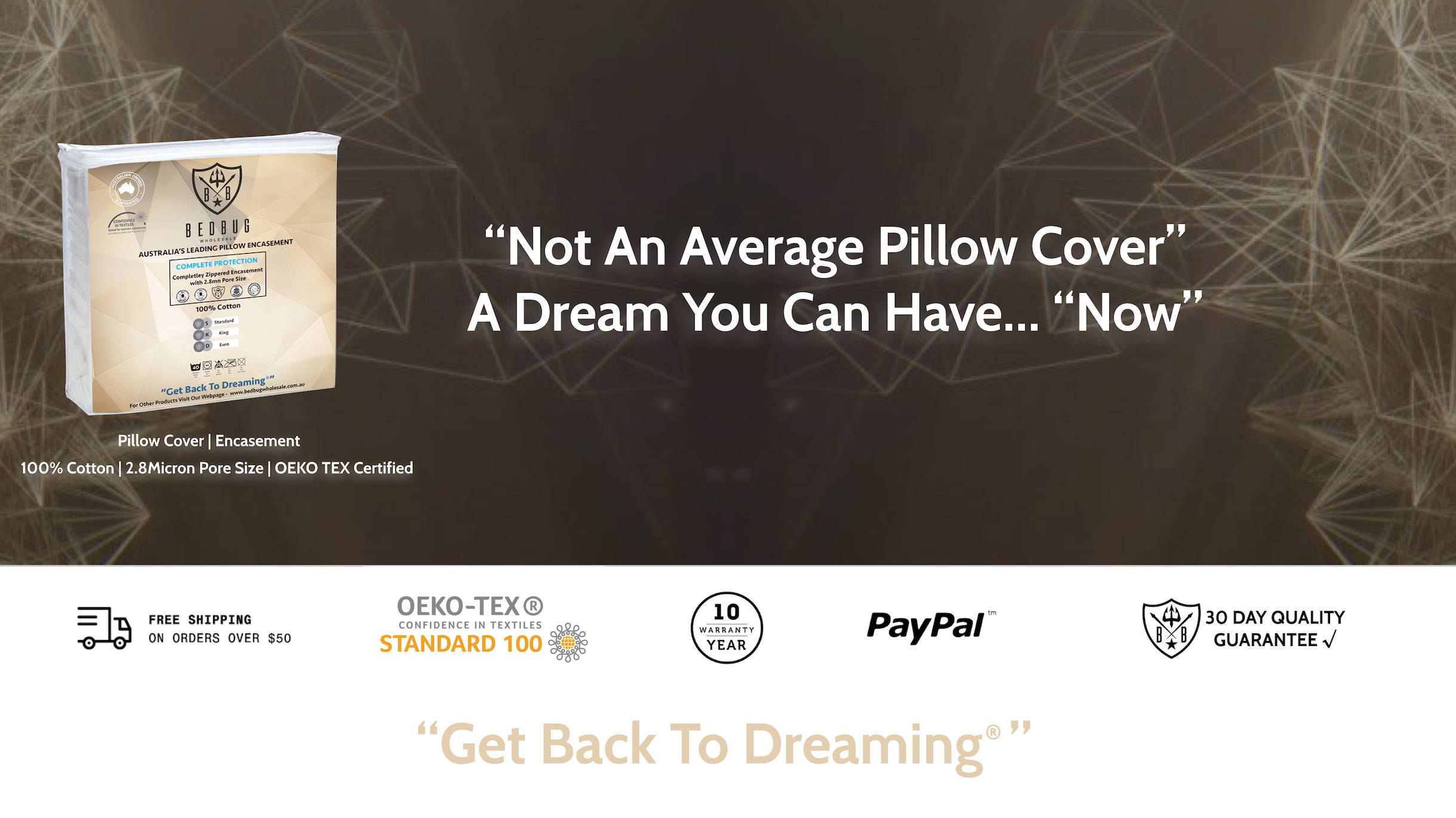 100% OEKO TEX COTTON PILLOW COVER
Our 100% cotton pillow covers are made from a super fine woven textile. With a pore size of just ~2.8Microns these pillow covers are a complete zippered encasement sealing the pillow from all the nasty things you dont want to let get in our out of your pillow.
There are many un-tested or certified pillow covers on the Australian market. Our cotton is tested for both porosity and to ensure its free of 100 harmful chemicals making these a great choice for any buyer looking to protect against Allergens | Dust Mites | Bed Bugs & Pet Dander. If you suffer for from Asthma | Allergies | Rhinitis | Eczema | Dermatitis or Insomnia these pillow covers are for you.
You can "Get Back To Dreaming" and sleep sound knowing our products have a 10 year product warranty and we ship with a 30day quality guarantee.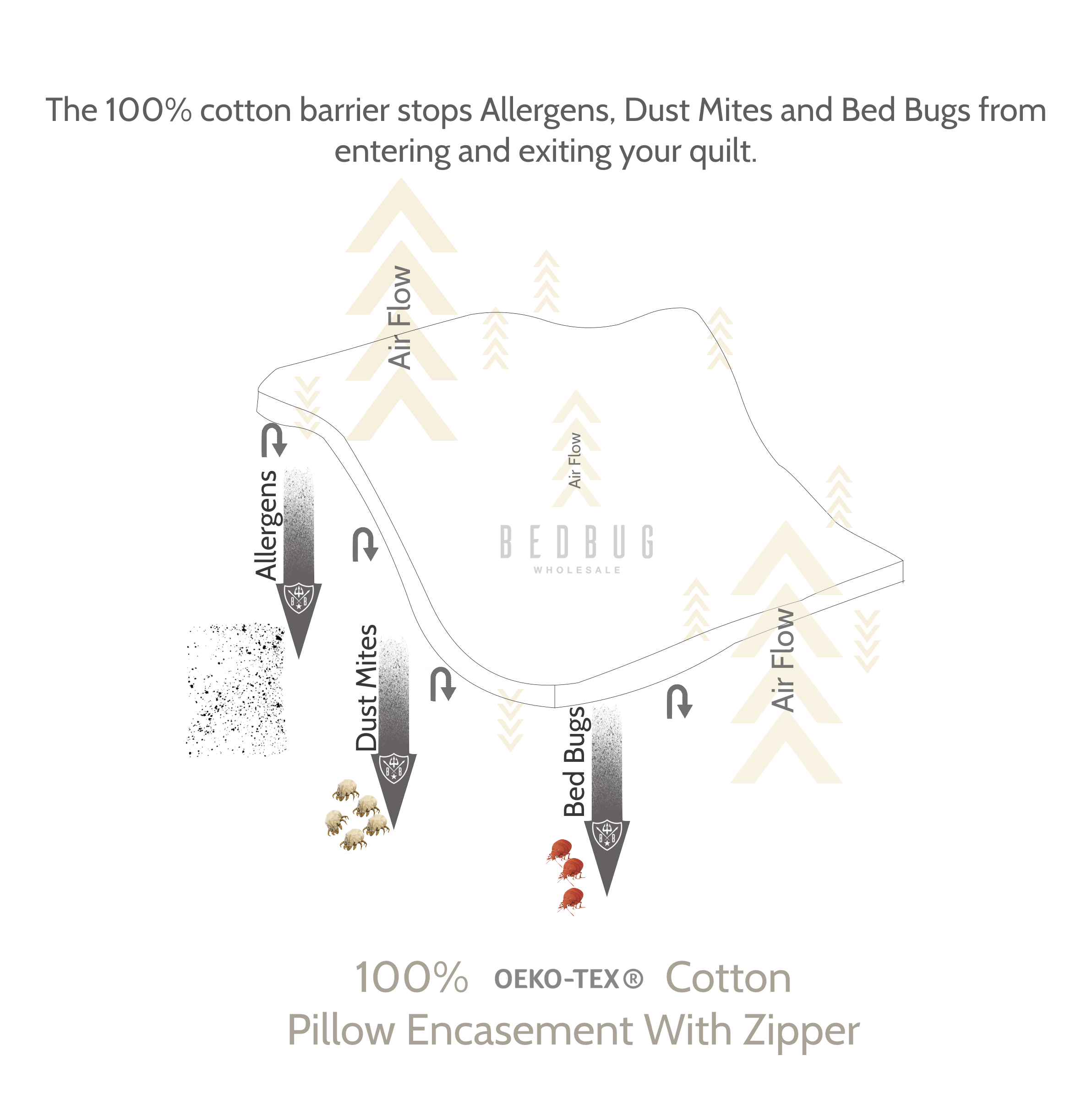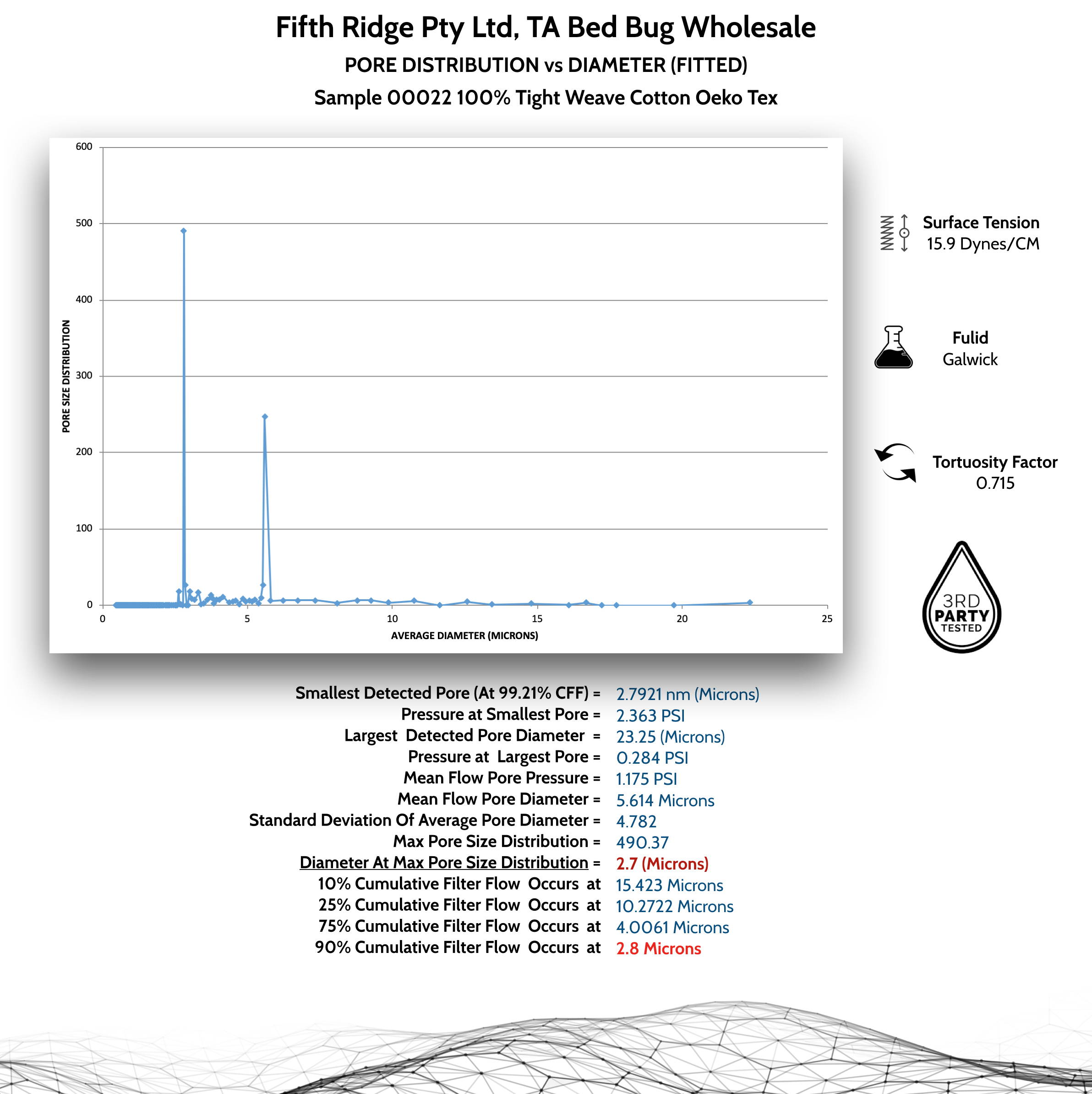 Lab Tested & Certified
Perfect for Fibre or Fabric Allergies
For commercial & residential use
Suitable for Dust Mites and Bed Bugs
Perfect for allergy sufferers
Easy to install
Protects new bedding
Salvages infested bedding
Entry & escape proof
Soft fabric
Hypoallergenic
Machine washable
Chemical and pesticide free
No smell

No Off-Gassing

Discreet Product Packaging For All Consignments